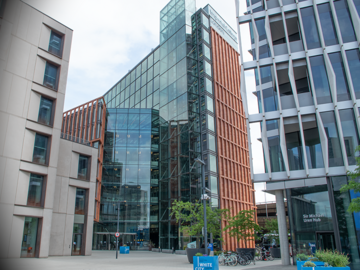 Analytik Jena UK
Experts in Automation
UK based support team

Cell, Molecular biology & Chemistry applications

London Training Centre

Benchtop Liquid Handing

End to end automation
Contact us here to discuss your liquid handling needs
Phone: +44 207 871 5799
We at Analytik Jena UK provide & develop a broad range of automated solutions to enhance your laboratory workflows. Our application development is customer driven, and enables us to be at the leading edge of the newest areas of research. Let us take your laboratory throughput to the next level.
Work with us and benefit from:
Experienced Field based scientific & automation expertise

UK based factory trained service team

Extensive portfolio of pre-tested applications & workflows

Industry leading products Liquid Handling Devices, with outstanding precision, robustness and accuracy.
Choose AJ UK for your automation journey
Small footprint - Big potential
Our flagship liquid handler is the flexible CyBio FeliX, which we deploy across most of our installations. Its modular design gives you the power to build your automation to suit your needs. Choose from 1, 8/12, 96 and 384 channel transfers across a range of volumes. On deck shakers, grippers and temperature control allows you to design workflows that are truly walk-away.
Kick-start your automation journey with off-the-shelf solutions based on our FeliX liquid handler. Get in touch to discuss your specific application query or workflow. CONTACT US
Take control of your automation
Tailor automation software to your need
Create workflows that update on the fly
Dedicated scripting and troubleshooting on hand to help
Our customers benefit from hands on training classes covering every part of the automation process. Get your team automating in no time.
"Upskilling our partners gives them the confidence to embrace automation in new ways"
Our recent applications spotlight
Automate with Analytik Jena UK
Hear from our customers who have been using the CyBio FeliX to speed up their workflow.
The newsletter of Analytik Jena frequently keeps you posted about:
News
Trends and developments
Events