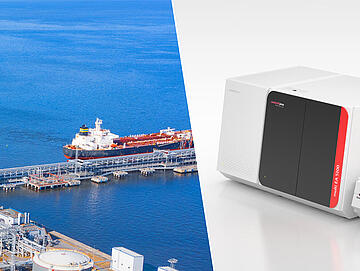 From Feed Stock Material to Final Product - Combustion Elemental Analysis
Web seminar on May 19, 2022.
Refine Your Expertise
Sharing knowledge to increase lab efficiency in petrochemistry analysis
History of Atomic Absorption Spectrometry
Read our article about the development of AAS technology and how Analytik Jena improved it over the years.
Web Seminar Petrochemistry

1

analytica 2022

2

Refine Your Expertise

3

SARS-CoV-2 in wastewater

4

AAS History

5

Science Award

6
At Home in Many Different Worlds
The best solutions for applications in your industry
Service and Support
We provide you with much more than just a device – Analytik Jena is also dedicated to outstanding customer service and support. In addition to installing and reviewing the analytical functionality of your systems, we are able to assist you with the qualification and validation process to ensure complete compliance with standards and regulations. Have a look into our comprehensive application support and assistance, methodological development, and training programs, all tailored to your specific requirements and needs!
Analytik Jena within the Endress+Hauser Group
Combining all of our analysis methods
As a global leader in process automation, Endress+Hauser has been a solid and reliable partner for Analytik Jena. Even with over 13,000 people around the world, the Group has remained a family-run enterprise to this day, building on strong values and clear principles. This has allowed a unique corporate culture to develop over the years. We are proud to now be a part of the Endress+Hauser family.
The newsletter of Analytik Jena frequently keeps you posted about:
News
Trends and developments
Events