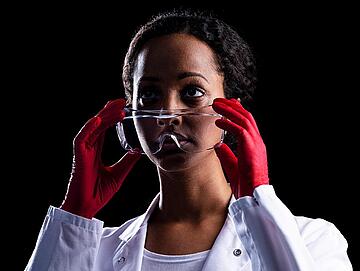 analytica 2022
June 21, 2022 – June 24, 2022
You're focused on results – we're focused on you …
… because our primary goal is that you can concentrate exclusively on your analysis processes and the corresponding results.
As a provider of highly precise and qualitatively outstanding analytical instruments made in germany, we take care of everything else. From your problem definition to the final solution, the Analytik Jena team accompanies you comprehensively, supports your application projects and offers you security as well as competent technical support.
We are looking forward to meeting you!
Join our Lunch & Learn seminars
Join our Lunch & Learn seminars (German language) on June 21 at analytica 2022. One will focus on an innovative approach of AOX sample preparation, the second one will outline a PCR-based epidemiology in water and wastewater which has emerged as an effective tool in COVID-19 management. In a casual atmosphere, the events will leave you plenty of room to discuss experiences and challenges with our product and industry specialists as well as with other users in attendance.
Registrations are closed
Meet our service experts and watch our presentations.
Meet the Expert
Get an insight into our extensive support program at our Support Corner. Under the title "Meet the Expert", our service experts will present exciting tips and tricks from the fields of mass spectrometry, ICP-OES, qPCR and liquid handling - daily informative snacks that will briefly and crisply enrich your trade show day.
Best Practice Presentation
The analytica Forum and the Forum Biotech are practice-oriented platforms for laboratory users. Our presentations for you:
analytica Forum
22.06.22, 12:30 p.m. , B1.141 - Elemental Anaylsis of Sewage Sludge (Simone Korstian, Product Manager Analytik Jena)
Forum Biotech
22.06.22, 10:00 a.m. , A3.525 - PCR-based Epidemiology in Water and Wastewater (Dr. Christoph Heddergott, Product Manager Analytik Jena)
Technology solutions on site
Discover the variety of solutions as well as equipment for your individual needs at our interactive booth and get personal advice:
The newsletter of Analytik Jena frequently keeps you posted about:
News
Trends and developments
Events