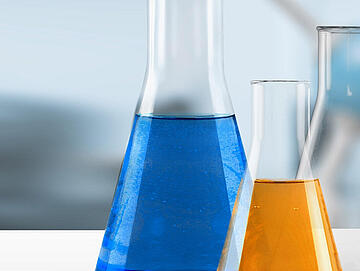 Petrochemistry –
Purity & Performance
Purity control of final products (e.g., fuels,
combustibles, hydrocarbons)
Because petrochemicals are major precursors of many industrial products, hydrocarbon feedstock analysis reduces risks during advanced processing. We help you to maximize yields, elevate product quality, and assure specifications.
Solve complexities
Customized methods to comply with your clients' specifications
Easy calibration with liquid standards
Optimized quantitative matrix separation
Intelligent sampling systems for the entire application range
Safe analysis, safe products
High operational safety for pressurized gas and LPG
Quick switching between different matrix types
Excellent detection and measurement sensitivity
Minimal sample preparation
Analyze with us
Interference-free sulfur determination in fuels (e. g. diesel, gasoline, kerosene, heating oil)
Trace analysis of relevant elements (e.g., vanadium, tungsten, iron, nickel, silicon, cobalt, mercury, phosphorus)
Determination of nitrogen, sulfur, and chlorine trace impurities in petroleum hydrocarbons
Element impurities in aliphatic and aromatic hydrocarbons
Nitrogen impurities in adipic acid and polymers
Traces of catalyst residues
Ultrapure feed materials for polymer industry and chemical industry
Chlorine and sulfur in carbonic and fatty acids, paraffins, and waxes
Satisfy even the highest quality requirements with the most sensitive analyses – from purity confirmation to approval of customized specifications of final products. Analytik Jena's analyzers ensure unmatched precision, independent of the analyzed matrix, e.g., pressurized liquified propylene, highly volatile pentane, or rubber samples.
The newsletter of Analytik Jena frequently keeps you posted about:
News
Trends and developments
Events