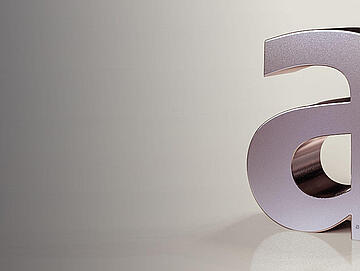 Winner Analytik Jena Science Award 2022
Winner in the Category of "Best Scientific Paper in the Field of Molecular Biology"
Analytik Jena Science Award 2022
We would like to thank the numerous candidates who submitted their exciting projects for the Analytik Jena Science Award.
Analytik Jena congratulates the winner.
Winner in the Category of "Best Scientific Paper in the Field of Molecular Biology"

Dr. Michael A. Crone, M.Sc., London Biofoundry, Imperial College Translation & Innovation Hub, White City Campus,
A role for Biofoundries in rapid development and validation of automated SARS-CoV-2 clinical diagnostics
Justification: The Corona pandemic of recent years has presented society with a variety of challenges. For pandemic management, rapid and specific identification of the virus in patient samples was a critical step. However, especially at the beginning of the pandemic, there was not enough laboratory capacity to analyze the high number of samples. Therefore, new innovative concepts were needed, which allowed to increase the laboratory capacities in a short term and flexible way, while maintaining the necessary requirements for the accuracy of the tests.
In the present paper, the team (ii) around Michael A. Crone impressively demonstrated the potential that lies in the combination of instruments and the automation of analytical procedures. One of the biggest challenges during the corona pandemic was the limited options for testing patient samples, especially initially. By using the CyBio FeliX in combination with the qTOWER³ auto, a flexible and powerful solution was built, and its performance demonstrated. This system was validated with both test and real samples. By automating sample preparation, a large number of samples can be analyzed quickly and reliably. The performance of the described solution is in the range of established diagnostic solutions. However, the advantage of the described solution lies in its flexibility, whereby new processes can be integrated quickly without any problems. The described solution impressively demonstrates the potential of flexible automation solutions and how they can be used to quickly respond to diagnostic challenges and prevent overloading of existing routine diagnostics.
(ii) Michael A. Crone, Miles Priestman, Marta Ciechonska, Kirsten Jensen, David J. Sharp, Arthi Anand, Paul Randell, Marko Storch & Paul S. Freemont
This paper was also published by "Nature Communications" on September, 2020.
The newsletter of Analytik Jena frequently keeps you posted about:
News
Trends and developments
Events