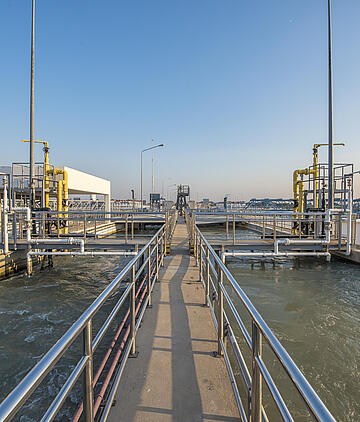 Analyzers for ongoing Analysts
Providing uniform equipment for exams and the experts of the future
December 2020
Analytik Jena Korea
The branch now employs a staff of 20 in the cities of Seoul, Daejeon, and Busan. Operations began there in May 2015 with Analytik Jena's purchase of Bruker's ICP-MS business, which then merged with Analytik Jena's Korean dealership into a single unit. Many of those staff members continue to form the backbone of the company there.
Providing uniform equipment for exams and the experts of the future
December, 2020
Today's students at the National Institute of Environmental Research in Incheon will be Korea's certified environmental auditors of tomorrow, examining drinking water as well as wastewater for contaminants. In Korea, even the wastewater from the semiconductor and other industries needs to be treated to make it safe for recirculation as drinking water.
In order to ensure that the students face identical examination conditions, all of the elemental analyzers need to be procured from the same provider. "We managed to sell 14 of the novAA 400F devices," reported Hans Treml, the Managing Director at Analytik Jena Korea, who moved from Switzerland to Asia decades ago. He added that business was based on mutual trust in Korea and "since the institute is satisfied with our work, we can maintain our relationship into the future as well." Treml added: "We can expect the students using the equipment, once they rise to positions involving procurement decisions, to think back to their experience with Analytik Jena. And we'll be able to build on that."
»We can build on the trust in our equipment.«
Hans Treml, Managing Director
If you work in Korea …
... you'll experience a family-like atmosphere.
Values based on Confucianism, hierarchical thinking, friendships and respect for one another all serve to maintain social bonds. And birthday cakes, drinks after work, and cigarette breaks on the rooftop are all more important for team-building than any long conference discussions.
... you'll get to experience the "pali-pali" mentality.
This is an expression of a sense of urgency and impatience which seems to be ingrained in the Korean people. Speed and efficiency are the order of the day, whether for street repairs, construction sites, or when it comes to call buttons for waiters in restaurants. It is this mentality that has helped drive the country to become one of the world's top 12 economies in the course of mere decades.
... you'll be able to live in an ultramodern environment mixed with tradition.
Seoul, Busan, and Daegu are the equal of any other major world cities, with eight-lane city highways, modern subway systems, and skyscrapers such as the 555-meter tall Lotte World Tower. In contrast, traditional buildings, parks, palaces, and temples have also been beautifully restored following the destruction of the Korean War (1950 – 53).
In my element
Hans Treml
Managing Director, Korea
Workwise, I'm in my element …
… when I see how our employees develop into competent professionals who can represent the company to our customers in the best possible way, allowing us to surpass our much larger competitors.
Privately, I'm in my element …
… when driving a fast car on a race track or an empty mountain road.
For the anniversary …
… I'd bring a pot of Korean kimchi to be placed at the main entrance of the AJ offices.
Dong-Beom Shim
Director Sales and Service Chemical Analysis, Korea
Workwise, I'm in my element …
… when I'm setting the course of the company's development and working to make it happen.
Privately, I'm in my element …
… when I'm with my 3-year-old son on weekends. It makes me happy because there isn't enough time to be with my family during the week.
For the anniversary …
… I'd bring some exciting K-pop music.
Kyung-Shin Ko
Specialist for Order Processing, Korea
Workwise, I'm in my element …
… when I've finished all my work perfectly on time.
Privately, I'm in my element …
… when I'm having a delicious dinner with my family aft er work. I sometimes attend great concerts and musicals in my free time, which I fi nd truly inspiring.
For the anniversary …
… I'd have a get-together with my colleagues to celebrate.
Hyun-Sik Oh
Sales Manager, Life Science and Liquid Handling, Korea
Workwise, I'm in my element …
… when my customers are satisfied and happy with our solutions and support.
Privately, I'm in my element …
… when I'm with my family, especially when I buy things like food, toys, clothes, and other items for my parents and my 5-year-old daughter. I can feel then why I'm alive and working hard.
For the anniversary …
… I'd organize a special 30-year anniversary promotion to celebrate it with as many people as possible.
The newsletter of Analytik Jena frequently keeps you posted about:
News
Trends and developments
Events