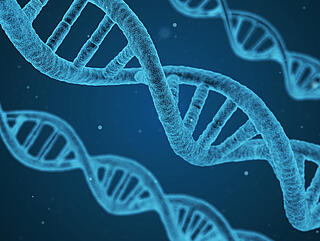 SARS-CoV-2 (Coronavirus) Detection Workflow for research use only
Fri 11 Sep, 2020
Overview of the SARS-CoV-2 (Coronavirus) Detection Process
In December 2019 the novel SARS-CoV-2 (formerly named 2019-nCoV or commonly named coronavirus) was identified in Wuhan, the capital of China's province Hubei. Based on its rapid spreading with more than 56,000,000 confirmed cases by the mid of November 2020 the World Health Organization declared the outbreak a public health emergency of international concern.
Important facts:
SARS-CoV-2: (+) ss-RNA virus
Related to SARS-CoV and MERS-CoV
Detection based on basis of PCR
Analytik Jena offers a broad product portfolio in the field of nucleic acid extraction and PCR or real-time PCR with both extraction kits and the necessary equipment. For research purposes for the detection of SARS-CoV-2 the following workflow is suggested.
1. Sample Collection
In principle, respiratory material such as nasopharyngeal and oropharyngeal swabs are suitable for the detection of respiratory pathogens. For more detailed information, recommendations of the WHO or other institutions should be observed.
Serum can also be used for serological tests, acute and convalescence samples.
2. Nucleic Acid Extraction
Analytik Jena offers a choice of extraction platforms and related extraction kits for extraction of viral RNA from swabs, cell free body fluids (e.g. serum, plasma, cerebrospinal fluid) and more. The product line innuPREP AniPath allows the simultanous extraction of both bacterial and viral DNA and/or RNA from respective starting materials. A detailed overview is shown in the table below.
* Release planned for December 2020
3. Amplification and Detection
Molecular assays to detect SARS-CoV-2 have been developed and are accessible through the homepage of the WHO. Furthermore, several commercial kits based on Real-time PCR are available such as:
Altona Diagnostics: RealStar ® SARS-CoV-2 RT-PCR Kit 1.0***
BGI Genomics: Real-Time Fluorescent RT-PCR Kit for Detecting SARS-2019-nCoV***
EuroImmun: EuroRealTime SARS-CoV-2****
PerkinElmer: SARS-CoV-2 RT-qPCR Reagent kit****
Fosun Pharma: Fosun COVID-19 RT-PCR Detection Kit***
Ingenetix: ViroReal ® SARS-CoV-2 & SARS****
Procomcure Biotech: PhoenixDx® SARS-CoV-2 IVD****
Primerdesign: 2019-nCoV genesig® Advanced kit***
R-Biopharm: RIDA®GENE SARS-CoV-2 RUO***
Seegene: AllplexTM 2019-nCoV Assay***
Siemens Healthineers: Fast Track Diagnostics SARS-CoV-2 Assay***
Shimadzu: 2019 Novel Coronavirus Detection Kit***
TIB MOLBIOL: LightMix® Modular SARS-CoV (COVID19) E-gene***
TIB MOLBIOL: LightMix® Modular SARS-CoV (COVID19) RdRP***
TIB MOLBIOL: LightMix® Modular EAV RNA Extraction Control***
*** Confirmed compatibility with qTOWER³
**** Validated on qTOWER3 G by assay manufacturer
The PCR set up can be pipetted by a liquid handling platform like CyBio FeliX . Using PCR workstations or cabinets increases maximum safety and minimizes contamination risks. Single components such as qPCR Master Mixes or others are available via Analytik Jena as well. In general all Real-time PCR-based assays can be established on the qTOWER3 Real-time thermal cycler family provided by Analytik Jena or similar.
Information on further commercial qPCR assays for SARS-CoV-2 detection with confirmed compatibility on qTOWER3 devices is available on request.
Please note that all Analytik Jena GmbH products listed here are exclusively intended for research use only unless explicitly marked as CE-IVD.
The newsletter of Analytik Jena frequently keeps you posted about:
News
Trends and developments
Events