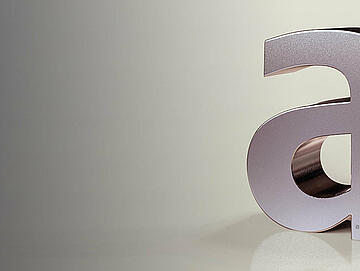 Winner Analytik Jena Science Award 2020
Winner in the Category of "Best Scientific Paper in the Area of Molecular Biology"
Analytik Jena Science Award 2020
Everything was different in 2020. Given the current situation, it wasn't possible to hold the award ceremony as a live event as it usually would have been the case. Everything ended up delayed – from the announcement of the winners to the presentation of the Analytik Jena Science Award. We would like to thank the numerous candidates who submitted their exciting projects for the Analytik Jena Science Award.
Analytik Jena congratulates the winners.
Winner in the Category of "Best Scientific Paper in the Area of Molecular Biology"

Dr. Geoffrey A. Behrens, DKMS Life Science Lab GmbH
Noninvasive Determination of CMV Serostatus From Dried Buccal Swab Samples: Assay Development, Validation, and Application to 1.2 Million Samples
Justification: "Determining immune status was a challenge for medical diagnosis even before the current COVID-19 crisis. Especially for sample drawing in nonclinical environments and for the automation of subsequent analyses, there have only been few methods available to date. This paper successfully demonstrates a method for identifying CMV infection (cytomegalovirus) through the detection of specific antibodies. An automated ELISA analysis of the samples is used for this in the laboratory. This allows for a quick analysis of a large number of samples under controlled conditions. The use of buccal swabs, which can be done by the test subjects themselves, enables the collection of a large number of samples. In addition to the ease of sample collection, which requires no specialist medical personnel or corresponding medical infrastructure, the authors(ii) demonstrate that dried samples can also be used for successful analysis. This ease of sample collection and the storage of samples prior to the analysis make it possible to collect a large number of samples and to analyze them later using automated methods.
The methodology described by the authors makes it possible to detect specific antibodies to CMV from dried buccal swabs with the necessary sensitivity and specificity. CMV serostatus can be successfully determined by means of completely automated analysis, which involves the use of several Analytik Jena devices (CyBio FeliX, Stacker CyBio QuadStack L, CyBio QuadPrint). "This paper therefore provides an important concept solution for the automated testing of immune status using dried buccal swabs
(ii) Geoffrey A Behrens, Michael Brehm, Rita Groß, Jana Heider, Jürgen Sauter, Daniel M Baier, Tatjana Wehde, Santina Castriciano, Alexander H Schmidt, Vinzenz Lange
This paper was published in "The Journal of Infectious Diseases" on February 13, 2020.
The newsletter of Analytik Jena frequently keeps you posted about:
News
Trends and developments
Events