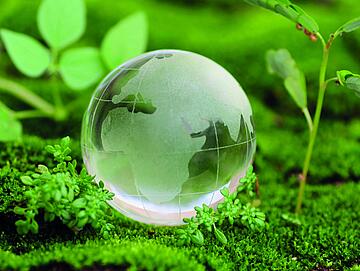 TOC-Analysis in Seongnam
Mon 6 Feb, 2023
"The equipment can be very easily maintained, and maintenance costs can be kept to a minimum. Through the automatic acidification function, 40 or more samples can be acidified at once to perform analysis using the NPOC method. "
Da-Ae, Choi
Senior Researcher at Seongnam Water Quality Restoration Center
Challenge
TOC analysis in wastewater
High throughput
Benefits
Excellent reproducibility and repeatability of results
Parallel purge and analysis in NPOC mode for high throughput
High operating comfort by automatic acidification and easy maintenance
Self-check system for real time gas leakage control
Analytik Jena's TOC Analyzer helps Seongnam Water Quality Restoration Center to Maintain Standards
Seongnam Water Quality Restoration Center Manages Wastewater for Millions in Seoul Metropolitan Area
About Seongnam Water Quality Restoration Center
Seongnam Water Quality Restoration Center is a sewage treatment plant in Seongnam-si, Gyeonggi-do, a large city in the greater Seoul area. The wastewater treatment plant day by day treats millions of liters wastewater from industry and households in order to remove harmful substances and pollutants, and to make sure that only cleaned water is finally released into the river.
The Story Behind
Meeting Regulations and Facilitating Work
Wastewater treatment is a highly regulated process. When releasing processed wastewater into the environment circle, limit values have to be met which are specified in the Korean Water Pollution Process Test Act. In 2021, these regulations were revised, and the former COD (Chemical Oxygen Demand) was replaced by TOC (Total Organic Carbon). Therefore, wastewater laboratories had to be equipped with TOC analyzers.
Why Analytik Jena was selected
When comparing the devices of three different manufacturers, Analytik Jena's multi N/C 3100 showed excellent performance regarding reproducibility of results and quantitative limits compared to the other devices tested. Also the compact design and user-friendly interface were convincing. The easy maintenance and the 10 years warranty for the FR-NDIR detector and the furnace offered by Analytik Jena are other advantages, contributing to minimum maintenance costs. The checking of gas tightness in real time in the software status window enables smart management.
About multi N/C
The multi N/C 3100 is the TOC analyzer for high-throughput laboratories. The instrument impresses with reliability and ease of maintenance. At the heart of each model in the multi N/C series is the corrosion-free Focus-Radiation-NDIR detector. Over a measurement range of 0 to 30,000 mg/l TOC, it achieves the highest sensitivity and precision without sample dilution. The VITA flow management system effectively compensates for carrier gas fluctuations and enables automatic and long-term stable calibration with EasyCal - saving time and money compared to more frequent calibration.
Download Key Facts & Overview
The newsletter of Analytik Jena frequently keeps you posted about:
News
Trends and developments
Events