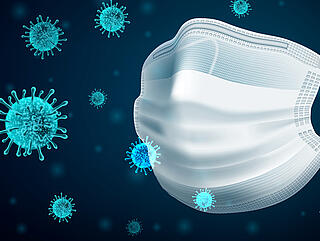 Ultraviolet-based Disinfection for the Inactivation of Viruses on Respirator Masks
Mon 30 Mar, 2020
UV Disinfection of COVID-19
Analytik Jena today announced a new application allowing safe reuse of respirator masks in a time of where a lack of supply is detrimental to the healthcare professionals fighting the Coronavirus pandemic. The UVP Crosslinker, a shortwave ultraviolet device, can be used for the disinfection of N95 masks.
The Application Note, "Ultraviolet-based Disinfection for the Inactivation of Viruses on Respirator Masks", was created in a direct response to the shortage of N95 respirator masks. Several private sector companies have committed to making surgical masks to protect healthcare workers but have not communicated how they will meet the rigorous NIOSH particle filtration standards, if address them at all. While some of these efforts are well-intentioned a more desirable approach is the irradiation and reuse of existing N95 masks.
Read the full Press Release here.
This process for disinfecting respiratory masks may be read in our UVP Crosslinker AppNote located here.
Also, if interested in our workflow for isolating and detecting the COVID-19 virus you may read about it on our blog.
The newsletter of Analytik Jena frequently keeps you posted about:
News
Trends and developments
Events